Have you seen our NEW weekly competition, Guess The Chocolates!, in Crazygem?
This competition is all because our chocolates ran away and we lost count on how many we had!
Find out the story of
The Run-away Chocolates
below!
There  once was a chocolate-loving Cat. She loved to eat chocolates and had  50,000,000 chocolates stored in a room. Then one day her mother, Miss Kitty was baking a yummy, chocolate-bar shaped chocolate, with cute legs & eyes! The chocolate looked just like the one below:
Once the chocolate was fully ready Cat`s kitty mother, Miss Kitty gave the chocolate to her chocolate-loving Cat. When Cat was about to eat it, it jumped up and said "Hello! Are you going to eat me?" Cat was so surprised that she didn`t say a word. The next moment, the chocolate (Caramel), told all of the other 50 million chocolates to come follow her and they all ran away!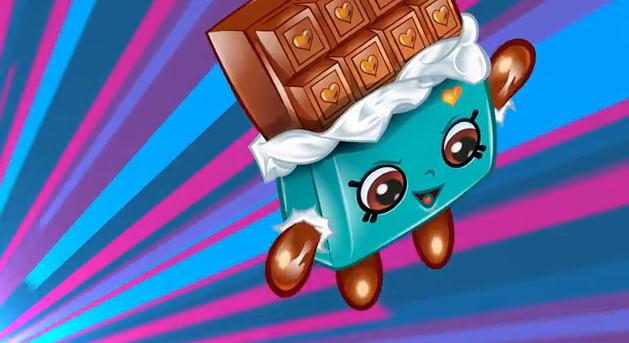 The chocolate family then built their own chocolate-town named LocoCocoCaraSweet (short for Crazy Chocolate Caramel Yummy Sweet city). All of the 50,000,000 chocolates met new chocolates who moved into their city. Now it`s became a super popular city with over 100 billion chocolates living there. The city is even bigger than North America, and their water is chocolate water! They have tons of computers, phones, T.V.s, really anything you could thing of!
Their town kind of looks like this:
It looks so yummy that anyone besides a talking chocolate would eat the town, that`s why its location is secret! All any-gemmer knows is that it`s somewhere around Sweet Sugar Delights Chocolate Street. No-gemmer will even try to find the city, if you even get close to the city there are chocolates that will throw you so far you`ll land onto another planet named chocolate world!
Chocolate world looks like the picture below!
It might look awesome, but only chocolates can live on Chocolate World without getting thrown into the chocolate plants! The chocolate plants are plants that wrap chocolate vines all around you, you can only get out of them by eating all 100,000,000,000,000 pounds of chocolate! The scariest thing about the chocolate plants though, is that they can turn to look like just a regular flower any time they want to! And even grow legs and walk around while talking! An image of the scary chocolate plant is shown below.
Now the chocolate-loving Cat is still looking for all of her chocolates while managing her club, Crazygem. She doesn`t have much time to look for her chocolate friends anymore, will you help her?
If you were Cat, would you have been able to catch your 50,000,000 chocolates? Let us know in the comments below!



Look out for our next CrazygemStardoll post!